I have not been sleeping well. I don't know why. I either fall asleep, wake up really early in the morning, and then can't go back to sleep. Or I can't fall asleep and just lie awake forever wishing I could just keep my eyes shut and sleep!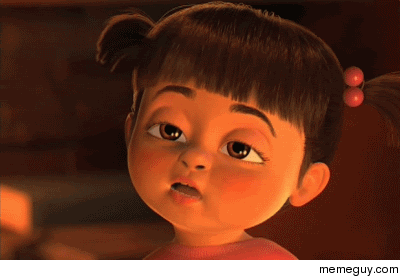 I don't know what's going on! When I got home today, I was so exhausted, I fell asleep on the couch and am now probably going to be awake for a little while. That is the way things go sometimes, no? (I'm French this week.) Anyone else feeling the tiredness hitting them? Teacher friends? I keep thinking it has something to do with the up and down weather of the typical Ohio fall season and my allergies. This hot--> cool weather is driving my sinuses crazy! They need a break! I am soooo over my allergies right now!
I really wanted to get Tried It Tuesday together for this week :) I'm just happy that I woke up before midnight to finish this up and send it off into blogosphere land! Happy Tried It Tuesday! Hope you enjoy :)
Food
Salsa
Bjorn and I tend to make simpler things during the week for dinner--huevos rancheroes, tacos, pasta with fresh tomatoes, meatloaf, bread salad, and some other go-to recipes that we love.
One new recipe we tried is from my mom: chicken tostadas. They are so easy and delicious, made with precooked chicken. They also have fresh fruit on them, which is refreshing and different. On top you add salsa. My mom uses mango salsa, but I felt like trying something different.
At Kroger I found the best new salsa! It's Martinez Fire Roasted Peach Salsa. I am in love with this stuff! It has a little sweetness from the peaches that is balanced out by the tomatoes and green peppers with just the right amount of heat from the jalapenos. Bjorn and I even bought two jars the next week: one for dinner and one to eat with chips :) You can find it right along the other salsas at Kroger.
Drink
Stash White Chai Tea
I love trying new tea. I found this one at Kroger and really love the subtleness of the flavor. Sometimes I am in the mood for a strong, dark tea, but not always. This chai is not too strong and bity. Sometimes I feel that chai can have a very strong bite with all the different spices it has in it. This white chai is very soothing and refreshing. It still has the subtle hint of a chai tea without the punch.


Book
A Mago-Shaped Space
I am almost finished reading this lovely book. I think this is one of my new favorites. A Mango-Shaped Space is a young adult book meant for students/children between the ages of 9-12. In this book we meet a young girl named Mia who lives with synesthesia, a condition where one sense (for example, hearing) is perceived simultaneously with one additional sense (for example, sight).
In Mia's case, letters, shapes, and numbers have colors. She sees them before her eyes when she reads or does math problems. To some people, certain words have different tastes. Music can also has different colors. In this book, Mia finally reveals her condition to her family after hiding it from them at first because she didn't realize she was different and then for fear of being ridiculed. This book is fabulous!
I think this topic is so interesting. I had a linguist professor with synesthesia. He couldn't drink coffee or eat anything while he drove or listen to music because the colors he saw were so distracting to him while driving. You can click here to read a story about a women living with synesthesia to find out what life is like with this condition.
Makeup
Mascara
I have been having problems lately with my eyelashes breaking off. I recently saw on a vlog I follow on YouTube that Maybelline's The Rocket causes some people to have breakage problems. Well, guess what? That was the mascara that I was using!
I decided to try a different kind of mascara all together, so I purchased Loreal's Voluminous Butterfly Mascara. I love it! It's my new favorite mascara. My lashes look great! They seem healthier, they look nice and long (not fuller, however), and not brittle at all like they used to. The mascara goes on smoothly with no clumping, and my lashes separate well. I am definitely going to repurchase this product!


Music
I love the song "Budapest" from George Ezra. It was the iTunes single of the week a few week's back. I can't stop listening to it :)
And this just makes me happy:
Happy Tried It Tuesday! Have you tried anything new lately?
Love and happiness <3 Holly